Live View of Buchanan Park Townhomes: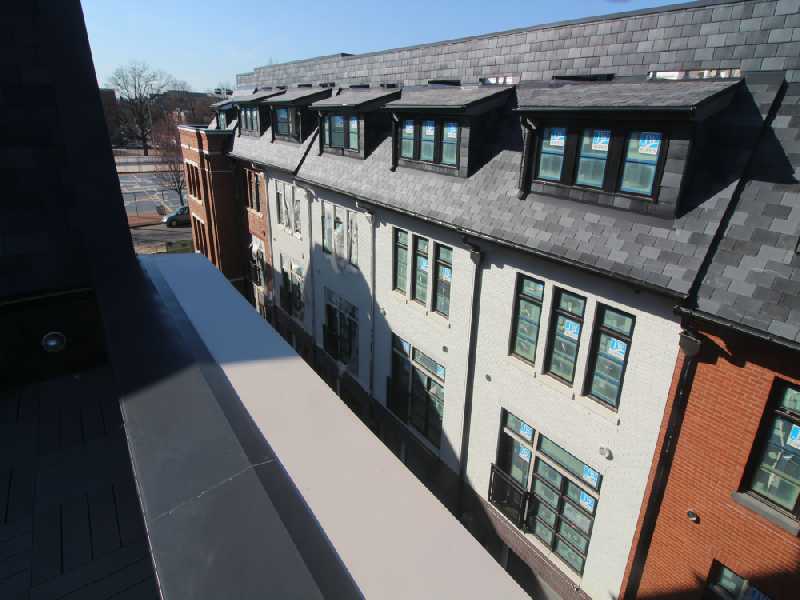 McCullough commenced work on the townhomes at Buchanan Park in October of 2016. Located at 13th & D streets, Southeast, these "federal- inspired" townhomes surround the century-old Buchanan School (1895) on Capitol Hill. The 32 unit project includes 3 stories of 3-4 bedroom units, 10 ft ceilings, spacious roof terraces, wrought iron-fenced yards, JELDWEN wood windows, garage parking and an all brick exterior.
With a large, beautifully landscaped central green and several outdoor gathering areas, Buchanan townhomes will connect nicely with the surrounding historic neighborhood and community. This project's anticipated completion is set for December of 2017.
Live View of 3825 Georgia Ave: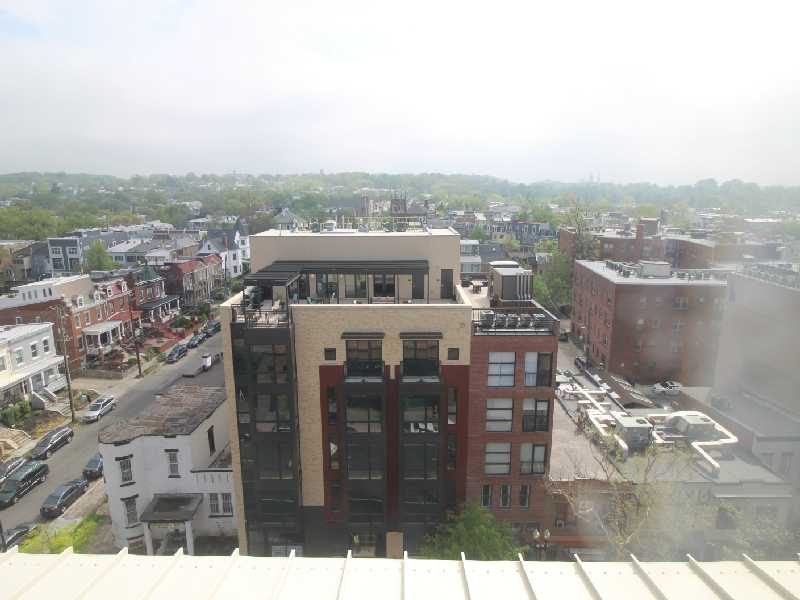 3825 Georgia Avenue is McCullough's latest multifamily project, which will bring 23,000 SF and 5 levels (32 units) to the up and coming Petworth neighborhood.  The $6.4 M project, which is located one block north of Petworth Metro station, features a brick and metal panel façade with large windows and projecting window bays on the Georgia Avenue front.
The cellar and ground floor structure consists of a combination of mat foundations, slab on grade, and elevated slab on metal deck while the superstructure is Type 3 wood framed construction with masonry stair and elevator towers.  Building amenities include a penthouse with 2,000sf roof deck topped with a pergola and a spacious street level lobby/common area.
The main challenge on the project is that the existing vacant lot is located on a tight site bordered by existing structures to the north and south and public space (Georgia Avenue and a public alley) to the east and west.  Substantial completion is anticipated for February 2017.
Live View of Channing Place: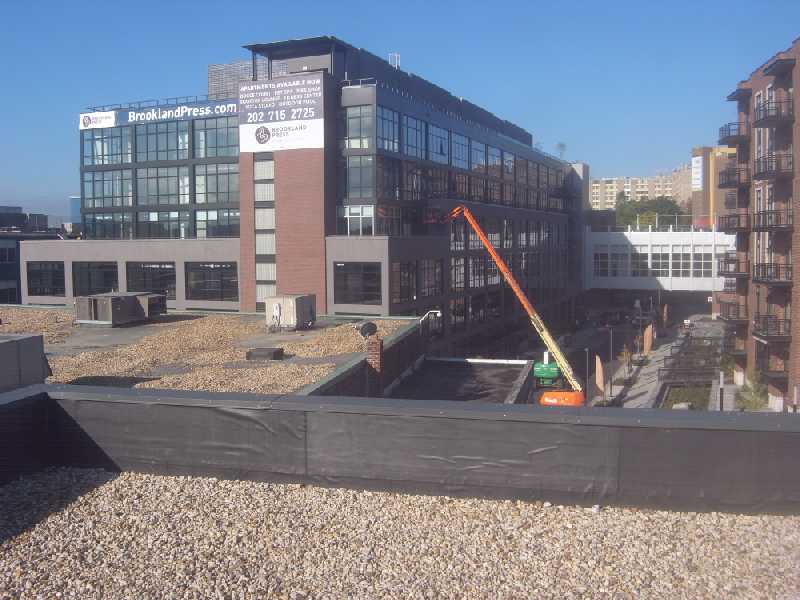 Channing Place consists of (2) two apartment buildings that are connected via a terminus building. Building A was previously a DC printing facility, which will be renovated to hold 156 units, and will add (2) two additional floors. This newly renovated 7-story apartment building will feature a façade containing floor-to-floor windows, metal panels and brick, a penthouse with multiple recreation amenity rooms, a roof top deck, and 7 parking spaces.
Building B is a slab-on-grade, concrete podium structure with (4) four new wood-framed floors on top of the 2nd floor concrete podium. This new 6-story apartment building will have an exterior brick façade comprising of 139 units. Building B's features includes a bike shop, dog park, yoga studio, 2nd floor terrace with a bocce court and trellis, 2nd floor courtyard and 65 parking spaces.
The 4-story terminus building will connect Buildings A & B, and will house a fitness center on the 2nd floor, as well as an outside pool and deck on the 4th floor.
The entire project will deliver a combined 295 units in the spring of 2017, with an estimated value of $56 million.
Live View of Hine North:
MCC is set to deliver (34) apartment units within a 4-story concrete and wood frame structure. The building will consist of Basement and Ground Level retail with apartment units starting at the 1st Floor and above. The project is considered to be the North Residential portion of the larger Hine School Redevelopment in southeast.
Façade features include terracotta clay tile and brick with copper cornices that wrap the perimeter. The building is designed to achieve a LEED Silver-level rating. Estimated value is $12.5 Million.
Live View of Car Barn: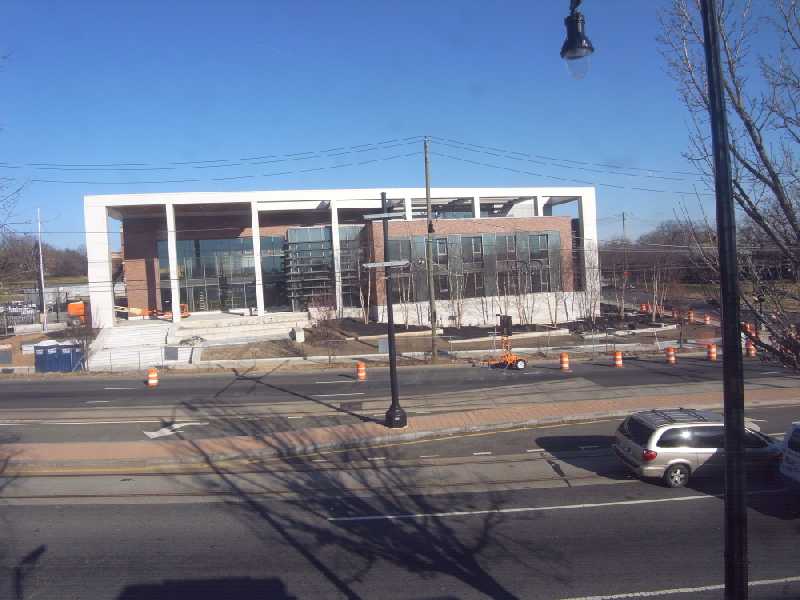 The Car Barn Training Center II project (CBTC2) encompasses both maintenance facilities and office space in support of the new DC Streetcar system. CBTC2 will be a LEED Silver certified building with an overall area of 47,000 square feet divided among 3 main levels and mezzanine space.
In the office portion of the structure, DDOT will have lower level locker rooms & main machine rooms, both sectioned & open office space on level 1, as well as training rooms on the upper level. The maintenance area is designed for 3 interior bays where the street cars will be completely shielded from the elements while under repair. This area is an open 3 story room equipped with intermediate work lay-down platforms, radiant heating within the concrete slabs, Overhead Contact System, and a turntable crane.
On the South side of the building, the steel framing is extended out to create one exterior bay for washing of the cars. In an effort to earn numerous credits in accordance with USGBC LEED requirements, the lower roof will be majority green space, and the upper roof will house approximately 3500 square feet of solar panels.
The exterior of the CBTC2 has a large curtainwall system along Benning road to display both the office space and maintenance areas. Integrated into the border of the curtainwall, the façade changes from metal panel to brick to stone cladding. The grounds of the project will be completely refurbished with stone clad retaining walls, inviting seating areas and interconnected sidewalks.