Live View of Fort Lincoln: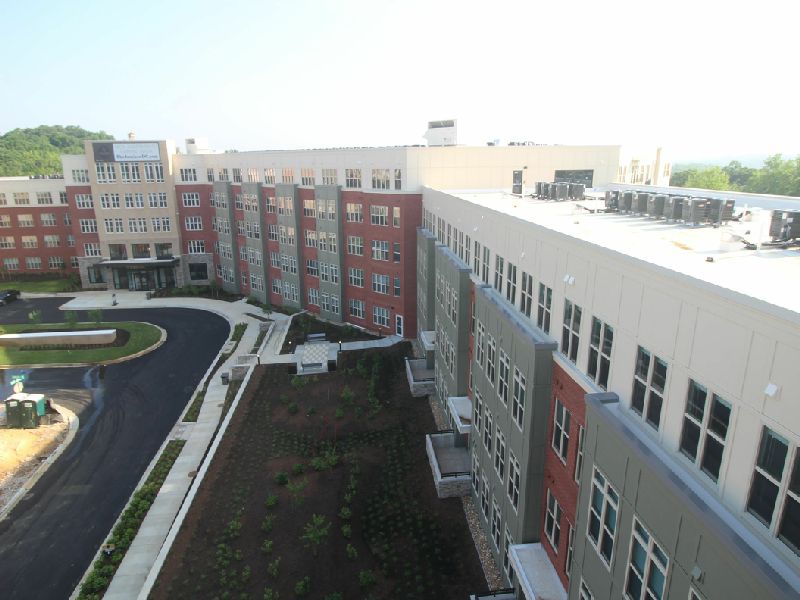 McCullough's newest multifamily project will feature 370,000 SF and 236 units in the heart of Fort Lincoln in Northeast DC.
The brick, five-level building will have below grade parking and a green roof.  Anticipated completion is summer of 2019.
Live View of 1300 H Street: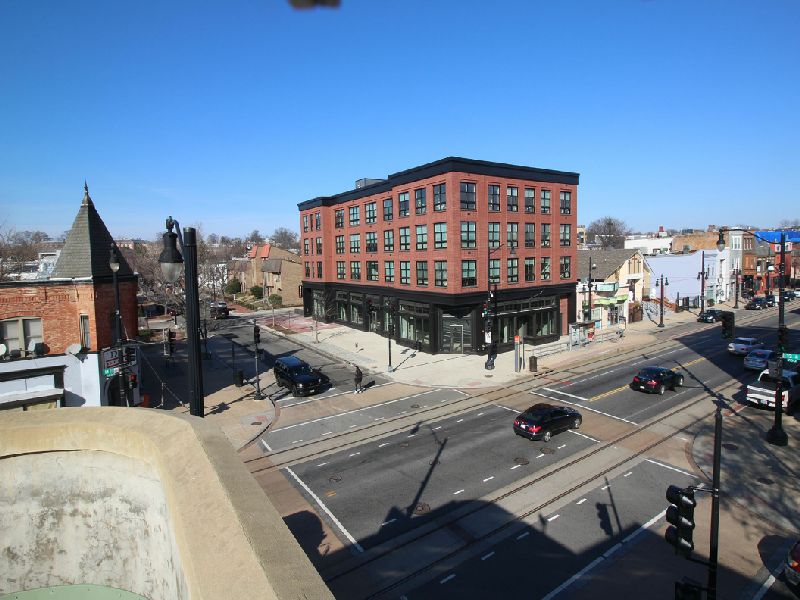 Located in the heart of the bustling H Street corridor, at the corner of 13th & H St, NE, McCullough has commenced earthwork/ geopier work on a new 4-story, 32,000 SF multifamily project. Street level will include 5,900 SF of retail and the 3 levels above will be 33 residential apartments.
The façade will include brick, architectural CMU, aluminum storefront and fiber cement siding. The CIP concrete podium will be supported by spread footings/ geopiers with 3 levels of wood framing above the podium. There will also be a green roof, which will utilize solar paneling.
Substantial completion is expected in the 4th quarter of 2018.
Live View of The Century Apartments: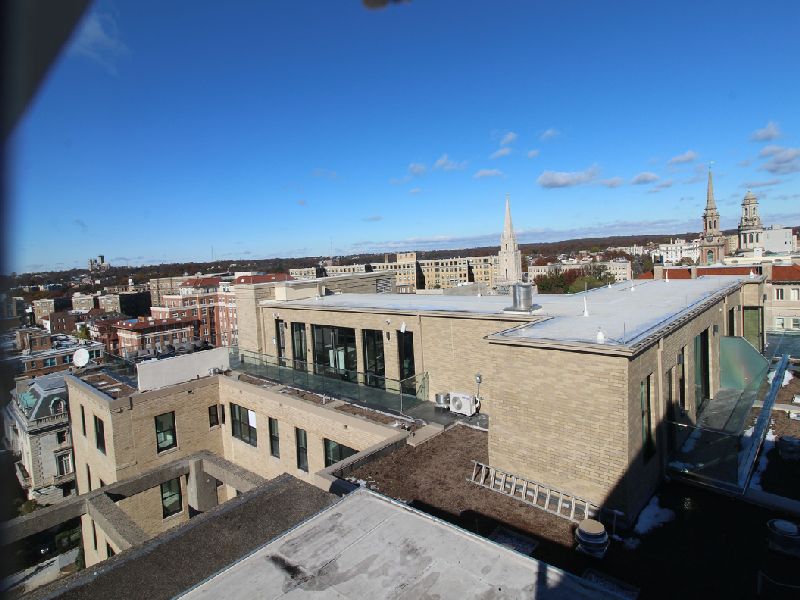 McCullough's latest renovation project is a 75,000 SF apartment building on 16th Street, in the Mount Pleasant neighborhood. While there are 9 existing residential levels (88 units) that will be renovated, new construction will also include 4 new units in the basement and a new penthouse amenities area. Two of the 8th floor units will become duplex units with upper floors on the penthouse level.
While the façade will remain the same, new windows will be installed and point up of existing façade materials where needed. The new penthouse will have a think-brick masonry façade.
The biggest challenge on this project is that the building will remain partially occupied throughout the entire renovation, requiring a phased construction schedule, as well as constant coordination of new and existing work.
Amenities include a fitness center, pet care room, club house area on the penthouse level and exterior terraces overlooking the city.
Substantial completion anticipated for June of 2017. Estimated value is $14M.
Live View of Pappas Tomato Factory: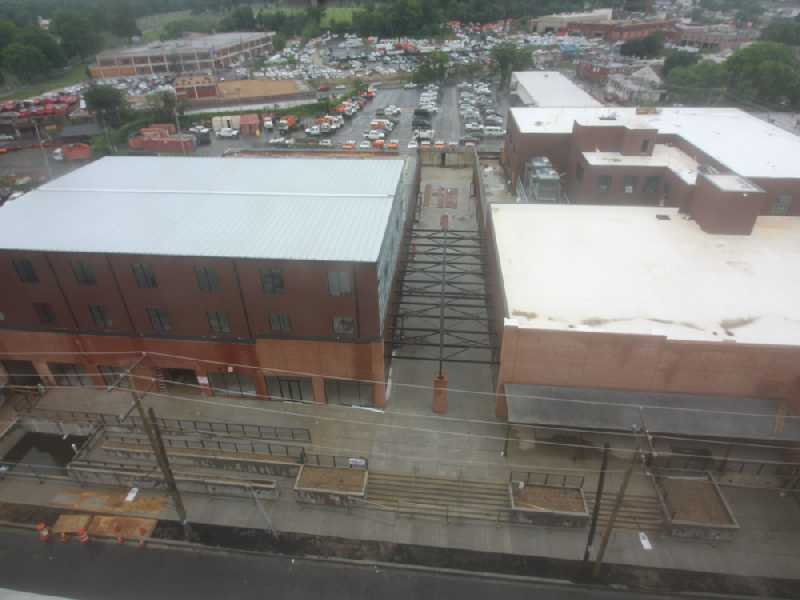 Pappas Tomato Factory is a retail & office renovation project located behind Hecht Warehouse, in DC's up and coming "Ivy City." With approximately 137,000 SF, this building will incorporate an indoor soccer field, several exciting new retailers and 3 stories of office space within and on top of the existing structure.
With the existing old brick façade and a very industrial vibe, one of the challenges on this project will be making the newly renovated portion, mostly corrugated metal paneling, seamlessly complement the theme & feel of the remaining building. Another challenge is reinforcement of the existing building to support the indoor soccer field, which will be situated on top of one side of the main retail level.
Substantial overall completion is set for spring of 2018, but retailers will open in phases starting this winter. Estimated value is $16.3M.
Live View of Buchanan Park Townhomes: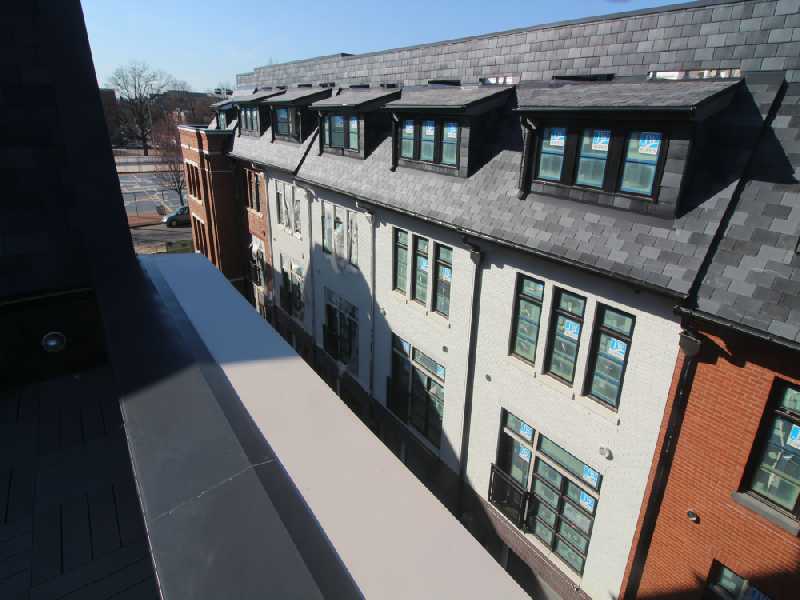 McCullough commenced work on the townhomes at Buchanan Park in October of 2016. Located at 13th & D streets, Southeast, these "federal- inspired" townhomes surround the century-old Buchanan School (1895) on Capitol Hill. The 32 unit project includes 3 stories of 3-4 bedroom units, 10 ft ceilings, spacious roof terraces, wrought iron-fenced yards, JELDWEN wood windows, garage parking and an all brick exterior.
With a large, beautifully landscaped central green and several outdoor gathering areas, Buchanan townhomes will connect nicely with the surrounding historic neighborhood and community. This project's anticipated completion is set for December of 2017.